Defy Skin Age with "Botox in a Jar" Package
1 x Dr. Roller
1 x Chaldduk Foam Cleanser
1 x SYN-AKE Intensive Snake Cream
1 x Premium Aro Beauty Lifting Care Ampoule (10 pcs. per box)
1 x Skinlovers Super Lifting Total Solution Essence Masks (5 pcs. per box)

The products are designed to work together with a derma roller to maximize the results and achieve a firmer, younger looking skin. Just like CELEBRITIES.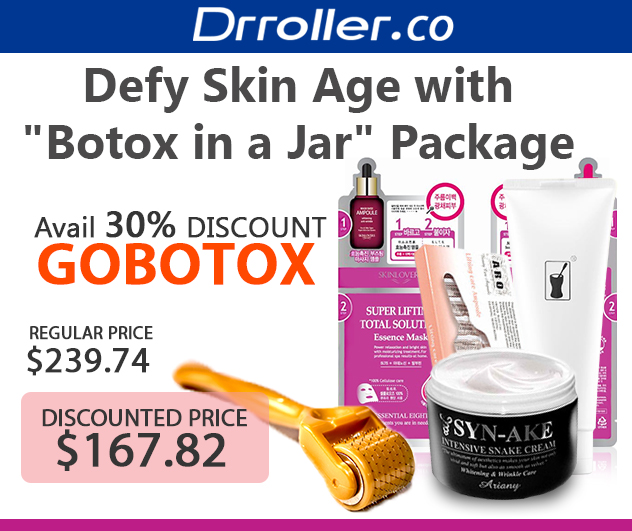 Botox Set
Product Code: BOTOX01
Availability: In Stock
Tags: Anti-aging set, Skin Care, Snake Cream, Super Lifting, Foam Cleanser, Essence Mask, Dr. Roller, Beauty Lifting Care Ampoule